Eliminate Pesky Pests and Keep Them From Coming Back… FOREVER!
Benefits of Getting Wildlife Removal Services in the Toronto Area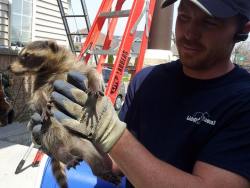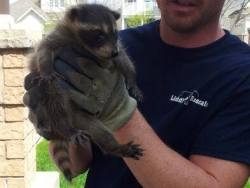 SAFETY FACTOR
Some wildlife will not cause an issue. Others will. It's important to separate the two. You also need to take care of the problem. Liddle Rascals provides expert pest control services in Toronto, Pickering, North York, and Markham. We take care of wildlife problems while protecting those that don't pose a threat.
Wildlife removal services will evacuate and control your problem, while keeping the animals safe. You want to take care of the problem without hurting the animals. You need long-term wildlife control rather than simply trapping and moving the animals somewhere and hoping they don't return. Our wildlife control specialists are skilled in removing and handling animals like raccoons, skunks, bats, and squirrels that may be disturbing your home. Leave the problem in our hands and we'll help you live a safe, pest-free home life moving forward.
RIGHT TOOLS AND EXPERTISE
Some homeowners would take matters into their own hands when they come across an animal. They would Google DIY animal removal hacks without guarantee that these methods will fix the problem. But wildlife control requires proper tools and expertise from professionals. If you see or hear some animals in your attic, call Liddle Rascals right away.
THOROUGH HOME INSPECTION
Raccoons and squirrels can damage your home. They can nibble on wires and leave droppings in your attic. Our wildlife control specialists will inspect your home and won't leave a single stone unturned to determine where wildlife might be hiding. Our team can also help you pest-proof your house, making sure you can sleep soundly every night without worrying about future invasions.
CLEANUP
Once we determine where the problem is coming from, we can then determine the best ways to control pests and handle them safely. We will educate you on any contamination and suggest techniques to remedy the problem. We will tell you what repairs need to happen. We can educate you, so you take care of it sooner rather than later.
Keep Your Home Safe! Call Liddle Rascals for Wildlife Removal Services in Toronto
---
For a complete range of wildlife services, call Liddle Rascals. We offer wildlife removal services in Toronto, North York, Markham, and Pickering. Liddle Rascals takes the needs of both the animal and customer into account. Call us at 416-356-5886 for fast a fast service 24 hours a day, 7 days a week.
Expert Wildlife and Animal Removal in the Greater Toronto Area
We are available 24 hours a day, seven days a week.
Call us at (416) 356-5886 or contact us online.