Wildlife Removal in Toronto, North York, Markham & Pickering

WHAT ARE THE BENEFITS OF USING THESE SERVICES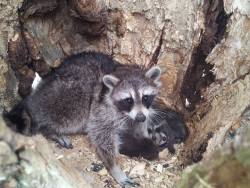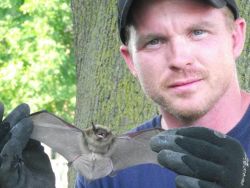 THE SAFETY FACTOR
Some wildlife will not cause an issue. Others will. It's important to separate the two. You also need to take care of the problem. These wildlife services in Toronto, Pickering, North York and Markham offered by Liddle Rascals will take care of the problems, while protecting those that don't pose a threat.
Wildlife removal services will evacuate and control your problem, while keeping the animals safe. This is a big issue. You want to take care of the problem, while not hurting the animals.

THE RIGHT TOOLS
Wildlife removal personnel work with the right tools. Some people, when they come across and animal, they tend to take care of the problem themselves. Big mistake. Wildlife personnel are trained to handle these situations. They are trained to know the right and wrong way around something.
Never attempt to do anything on your own. If you see or hear some animal in your attic, like a raccoon, call our services right away.
INSPECTING THE HOME
Did you know that animals like raccoons and squirrels can cause serious damage to your home? They can also cause health issues. This is why it's best to call us. We will take a look at your home, both inside and out. We will look over everything. We will determine where your home is suffering. We will figure out where these guys are getting in. We will also protect your home from future invasions. We will protect you and the animals, all while keeping them away.
CLEANUP
We do this all the time. Once we determine where the problem is coming from, we can then determine the best way to handle it. We will educate you on any contamination and remedy the problem. We will tell you what repairs need to happen. We educate you, so you take care of it sooner, not later.
LIDDLE RASCALS
For your wildlife removal needs, Liddle Rascals serves all areas, including Markham, North York, Pickering and Toronto. Liddle Rascals takes the needs of both the animal and customer into account. Call us at 416-356-5886. Calling Liddle Rascals will be one of the best choices you ever make. We are available 24 hours a day, 7 days a week.